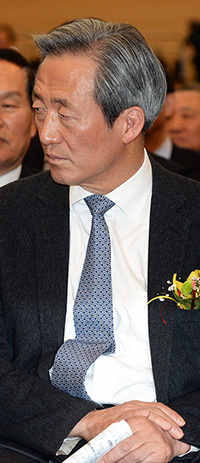 Mr. Chung Mong-Jun
With local government elections due to be held on June 4, it is an appropriate time to look at the structure and history of local administration.When the Republic was established there was great interest in the idea of Local Autonomy. Throughout the Chosun Dynasty government was very centralized. Those in charge of administering in the towns, villages and provinces were appointed by the government and dispatched for a set period to rule in the name of the Royal Court. In 1949 the new government of President Rhee Syngman passed the Local Autonomy Law, which is still the basis of the system we have today. It provided for a two-stream administration of Executive and Consultative, the latter in the form of Councils.However, for most of the years up until 1995 the elective process for voting in Executives and Councils was suspended. In 1991 elections for local councils were held but it was not until 1995 that direct popular voting for the Chief Executives of local government units was re-instated.
Since then a four-year cycle of local elections has been maintained. Both Executives and Councils sit for a four-year term.
Local government units are categorized as Upper and Lower level. There are sixteen Upper Level and two hundred and thirty two Lower Level classes. The former consist of eight Provinces and a ninth self-governing Province (Jeju) together with one Special City or TukByeolShi (Seoul) and six Metropolitan Cities or GwangYeokShi. All of the Chief Executives and Councils for the Upper Level administrative units are elected by popular ballot. But for the Lower level the smallest units do not have councils and their administrative officers are appointed by the next level up.
From 2006 even foreigners who have permanent residence status (F5 visa-holders) have been eligible to vote in such local elections.There are several categories and they differ depending on whether the place is an urban or a rural environment. To qualify as a City, or Shi, a minimum population of one hundred and fifty thousand is required. Below that the area is called a Gun or County.
Within a City there may be several districts of boroughs, called Gu. In the case of a County the respective subdivision may be either a Town or Eub, which needs a minimum population of twenty thousand, or a Myeon – a Township – where there should be at least six thousand inhabitants. The smallest administrative areas are, in the case of a City, a Dong, which has its own Office or Dong Samuseo, and in the County, a Ri or village. There is an even smaller subdivision in the urban areas, called a Tong or a Ga, but this barely survived in usage except as an indication of address – hence Chong-ro Il, I, Sam, Sa and Oh-ga, for example.