National
Past & Present: 4
Syngman Rhee, 1st President of Republic of Korea
By Alan Timblick
President of The Seoul Times

Syngman Rhee (1875-1965) was the first president of S. Korea.
Yi Seungman, or Syngman Rhee as he was better known in the West, is a figure who, though crucially important in the founding of South Korea, remains the centre of controversy as to his political legacy.Born in 1875 in Hwang hae, now part of North Korea, he was educated between 1904 and 1910 in the United States, where he earned a remarkable distinction by attending all three of the top schools of Harvard, Princeton and George Washington Universities. While earning his Doctorate at Princeton he became on good terms with future US President Woodrow Wilson. Rhee returned to Korea in 1910 but decided to return to America two years later.For most of the next 28 years Rhee resided in Hawaii, where he established a school and was instrumental in keeping Korean studies alive in the USA. In 1919 he smuggled himself and a follower onto a ship from Honolulu to Shanghai and spend the following 17 months avoiding the Japanese and becoming active in the Korean Provisional Government in Exile, where he was appointed as the first leader. But he left in 1921 to return to the USA where he believed he could be more effective. His wide circle of acquaintances in the political arena helped him to continue to promote the cause of Korean independence and he was a frequent visitor to Washington and to European capitals.It was during one of those visits, to the League of Nations Headquarters in Geneva that Rhee met, in the spring of 1932, an Austrian young lady named Francesca Donner. She became his wife in a wedding ceremony the following year in New York.When the US forces at the end of World War Two needed to pass on the mantle of government in the area they controlled after the departure of the Japanese, they gave their tacit blessing to Rhee, who had returned to Seoul ahead of the arrival of other prominent independence leaders. In July 1948 he was elected by the newly formed Constituent Assembly as the first President of the New Republic of Korea.Syngman Rhee's Presidency of 12 years is best remembered for the turmoil and devastation of the Korean War, from 1950 to 1953 and for the student-led demonstrations which led to his resignation in 1960. But it was also during his term of office that land reforms took place which resulted in the redistribution of significant land-holdings, which had major social consequences and may be said to have finally disempowered the Yangban class of gentry. Between 1945 and 1955 the total area of land owned by small holders (under two and a half acres) had risen from 10 % of the total to nearly 50 %. Only 1% was still concentrated in tracts of over seven and a half acres.Rhee died in exile in Hawaii in 1965 and he is buried in the National Cemetery in Seoul.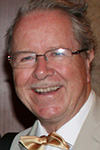 Alan Timblick serves as President of The Seoul Times. He grew up in England, graduated from Oxford University, and has lived in Seoul for over three decades. A former banker, he also worked for the Korean gpvernment as head of Invest Korea and for Seoul City as head of the Seoul Global Center.