National
Past & Present: 3
Ernest Bethell — Champion of a Free Press
By Alan Timblick
President of The Seoul Times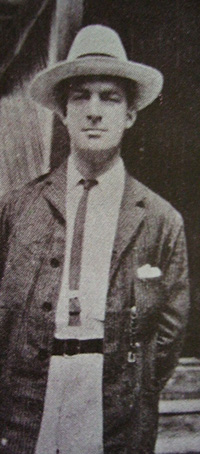 Ernest Thomas Bethell (1872-1909), also known by his Korean name Bae Seol (배설, 裵說), was a British journalist who founded a newspaper, the Korea Daily News, antagonistic to Japanese rule.
We already wrote of the cemetery in Yangwhajin where a number of long term foreign residents of Korea are buried. One other gentleman, this time from Britain, is also interred there and is remembered for his contribution to Korean journalism as well as his opposition to increasing Japanese encroachment on Korea's sovereignty.Ernest Bethell was born in 1872 and for a literary man does not seem to have had a long education. At the young age of 15 he left England to work in a family business in Kobe, Japan, where the business consisted of exporting Japanese curios which at the time commanded great popularity in the West.Japan was at the time emerging as a strong and military power, and was to prove a useful ally of Britain, France and the United States during World War One which broke out in 1914. Well before then, there was great interest in Japan's emergence on the world stage and with the outbreak of the Russo-Japan War in 1904 newspapers were hungry for close-hand reports.Bethell signed up with the London Daily News and left for Korea, which was much closer to the action. At first he perceived Korea very much though Japanese eyes and was well received by the Japanese in Korea.In Seoul , he met up with a Korean intellectual named Yang Ki-Tak, who clearly painted a different picture of what the Japanese were up to in Korea. Together the two of them founded a newspaper, the Daehan Maeil Shinbo, with a sister edition published in English called the Korea Daily News.The paper quickly ran into trouble with the Japanese, with its tone of criticism of Japanese interference in Korean affairs. In 1908, when a certain Mr. Stevens was killed in San Francisco by a Korean nationalist, Bethel's paper printed a report apparently approving the action on the grounds of Stevens' pro-Japanese stance and the Japanese authorities approached the British mission in Seoul to get them to close down the paper.The British Consul-General in Seoul at the time, one Henry Cockburn, was obliged, in view of British-Japanese relations, to hold a Consular Court to try Bethell and in June 1908 Bethell was eventually sentenced before a British judge in Shangai for breach of public order and served 3 weeks in a Shanghai jail.He returned shortly afterwards to Seoul and continued to follow the cause he believed in with further issues of the Korea Daily News, but the following year he died at the early age of 37.The Daehan Maeil Shinbo continued publication but under the Japanese annexation became a tamed journal. In 2003 it was renamed the Seoul Shinmum, with its headquarters in the Press Center where in the lobby there stand today two bronze busts of Yang Ki Tak and Ernest Thomas Bethell, in memory of their work in establishing a free press in Korea.This was Episode Three of our series. Look out for the next one which will feature Syngman Rhee, First President of the independent Republic of Korea.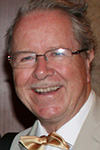 Alan Timblick serves as President of The Seoul Times. He grew up in England, graduated from Oxford University, and has lived in Seoul for over three decades. A former banker, he also worked for the Korean gpvernment as head of Invest Korea and for Seoul City as head of the Seoul Global Center.