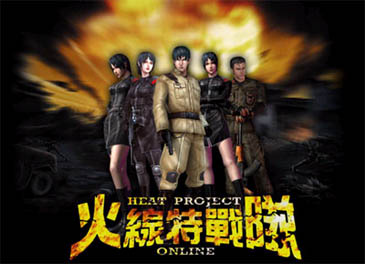 An internet game program in service Courtesy Inews24

Over half of cyber crimes are related to game sites and the offenders are getting younger and younger according to police statistics. The National Police announced the number of online crimes this year have reached 26,000 by the end of September which is a 38 percent increase from all online crimes from the previous year. "Previously cyber crimes were something that were committed only by computer specialists, but now teenagers are taking part in such crimes, and even those with no computer skills or backgrounds such as organized criminals are now taking part in cyber crime," said Chang Yoon-Shik, chief of Cyber Crime Investigation Team 1 at the National Police Agency. "Offenders are getting more generalized and organized. Organized crime rings simply hire or conspire with computer experts because it makes money."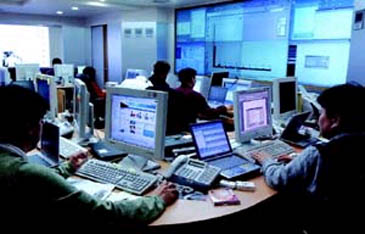 A telecommunications company workers watch computer system for possible hackings.
Online game sites are the most frequented targets for cyber crimes and account for half of all cyber crimes. Even though players only win imaginary money, this cyber money could be traded for real money. On July 3, the NPA arrested two hackers, including a 22-year-old college student identified as Choi, on charges of manipulating the server of an Internet game service provider to obtain 60 quadrillion won in cyber money and exchange it for 1.5 billion won in real money.