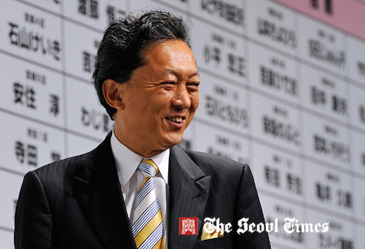 Yukio Hatayama, ex-prime minister of Japan
The "2011 Global HR Forum" will be held at the Sheraton Grande Walkerhill Hotel in Seoul's Gwangjin-dong from Nov. 1 to Nov. 3, 2011.
A number of world-famous opinion leaders including former prime ministers will gather at the forum, to be co-hosted by Korea's Ministry of Education, Science and Technology (MEST), the Korea Economic Daily (KED) and the Korea Research Institute for Vocational Education & Training (KRIVET). This will be the forum's sixth year.
Among the dignitary participants will be Yukio Hatoyama, former Japanese prime minister; Paul Volcker, former chairman of the U.S. President's Economic Recovery Advisory Board; and Il Sakong, CEO of the Korea International Trade Association.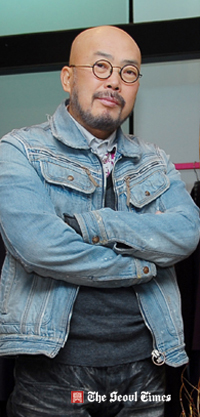 Sangbong Lie, South Korea's famed fashion designer
Other notable attendees will include Francis Fukuyama, the best-selling philosopher; Michele Wucker, president of the World Policy Institute; Sangbong Lie, famed local fashion designer, Eriko Sakurai, president of Dow Corning Japan/Korea and Hans-Ulrich Seidt, German ambassador to South Korea.
The Global HR Forum's stated purposes are to "identify universal challenges inhibiting global prosperity, to gather and exchange insights and opinions on current issues and to promote worldwide collaboration, and to facilitate collective efforts for global harmony and prosperity."
The theme of this year's conference is "Smart Education: Reinventing the Future." The first day of the conference is a welcome reception.
The second day of the conference will feature the keynote speeches of the dignitary participants and four sessions, titled "Are We Headed Toward Another Global Economic Crisis?," "Creation of A New Corporate Competitiveness," "The Role of Family, School, and Society in the Age of Centenarians," and "Learning into the Future: Advances in Technology-based Education."A special session will concurrently address the topics "Korean Wave and Education Brand," "How Can We Develop Political and Economic Resilience in the Exceedingly Complex and Unpredictable World?," "Future Talent in Asian Hegemony," and "Future Capitalism and Coexistence."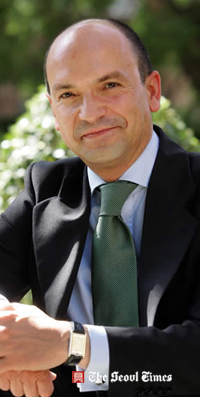 Dean Santiago Iniguez of IE Business School
The conference's third day will feature three tracks: "Education Policies for Sustainable Growth," "The Conditions for the Continuous Growth of Business," and "Creating Jobs and Developing Vocational Skills."
A special lecture track will deal with the topics "Art and Design in the Era of Creative Economy,"
"The Power of Human Talents in Kyoto-Style Management," "The Role of Schools and Companies in High School Vocational Education," and "Methods to Develop Basic Learning Capacity for All Students."
The forum will be accompanied by a two-day workshop, "Masterful Intensive Coaching," hosted by Hankyung Academy and led by leadership expert and Harvard research professor Robert Hargrove.
In particular, Dean Santiago Iniguez of IE Business School will speak under the title of "How Top Global MBA Schools Prepare for the Future Challenges in Businesses, Industries and Economies."
German Ambassador Hans-Ulrich Seidt will contribute on the subject of "Korean Wave and Education."
Sangbong Lie, South Korea's most representative fashion designer, will voice his expertise as part of a panel on "Art and Design in the Era of Creative Economy."
The forum has received additional support in the past from international organizations such as UNESCO and OECD; academic institutions such as American Society for Training and Development (ASTD), Asia-Pacific Association for International Education (APAIE), Korean Educational Development Institute (KEDI), and private firms such as Hewlett-Packard, Deloitte, IBM and Mercer.Contact:
Ms. Sunwoo Ji
Global HR Forum 2011 Registration Office
Tel. +82-2-338-1579
Fax. +82-2-338-1083
E-mail. register@ghrforum.org
Website. www.ghrforum.org